Dear Friend, I know your time is valuable so I'll be to the point... I need your help!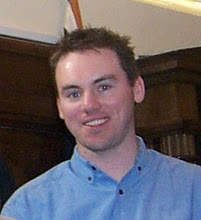 "What are the top 3 questions you have about achieving the success, happiness or wealth that you desire?"
"And what would be your biggest negative emotion you feel on a weekly basis?"
From:
Mark Lewis
Friday 11:15 a.m
I have held the release of a new book to put some finishing touches on it and would like to use this opportunity to make sure I don't leave anything out.
So I would really appreciate it if you would take a moment to let me know your biggest question about how you think and feel on success, wealth and happiness? It could be anything...even if you think it's silly.

Amber Answered - I want to be rich, but I wonder if I deserve it or even if it's right? I guess I feel anxious.

Henry Answered - I used to have so much energy and would put in the effort to succeed, but after little success I would give up. Now I see no point, have no energy or just can't be bothered. My lack of action gets me down on myself.
Debbie Answered - I hate my job, but I live from paycheck to paycheck. It's demoralizing and humiliating working for some people, but my work keeps me so busy I have no time for anything else. I feel stressed mostly.

James' Answered - I guess I seem to "settle" and end up in a dead end job that leaves me unfulfilled. I feel bored.
Lisa Answered - I have tried a number of marketing programs, money seminars and wealth creation systems, but I can't seem to get them to work for me. I feel frustrated
All you have to do is type your answers in the box below and click submit. OK, here's the easy form:
Thank you very much for helping this book be of value to as many people as possible.
Sincerely,
Mark Lewis